'This recognition is a true testament to the culture we have built together and that we've worked so hard to protect'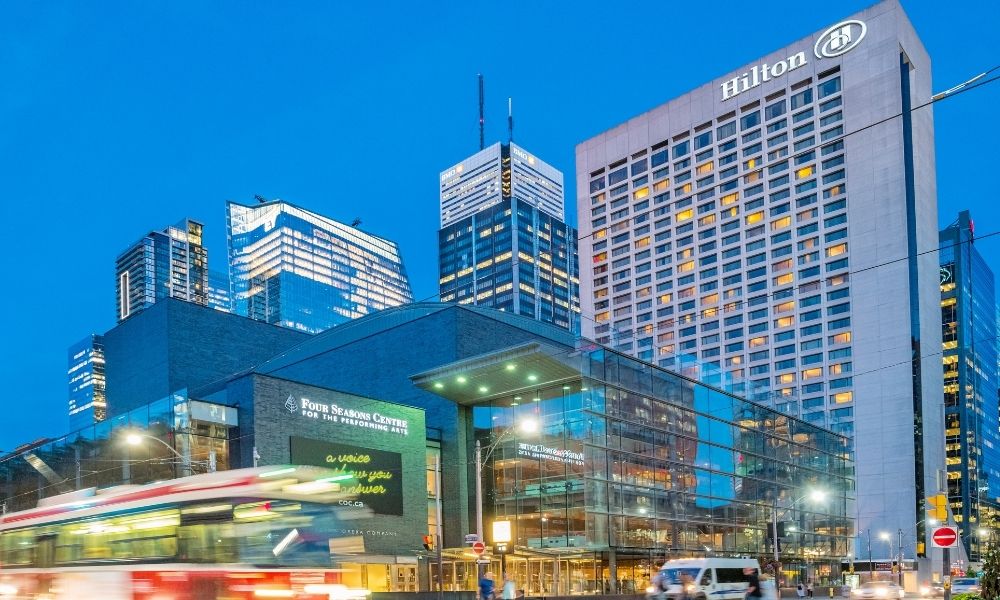 Hilton, Novartis Canada and Astellas Pharma Canada are among the 50 Best Workplaces in Canada this year among employers with more than 1,000 employees, according to Great Place to Work.
Two-thirds of the total score comes from confidential employee survey results and the remaining one-third from an in-depth review of the organization's culture.
Winning workplaces
Hilton topped the competition. When the pandemic hit in 2020, the company continued providing impactful programs, including "Courageous Conversations," a global, virtual learning series featuring internal and external thought leaders discussing diversity, equity and inclusion. The company also partnered with other companies to provide team members furloughed because of the pandemic with access to short-term job opportunities on the Hilton Workforce Resource Center.
"This recognition is a true testament to the culture we have built together and that we've worked so hard to protect during the most challenging year in our history. Our commitment to creating a great place to work for all has never been stronger, and I look forward to what the future holds," says Chris Nassetta, president and CEO of Hilton.
Intuit Canada came second, followed by ATB Financial, Salesforce, Admiral Insurance, SAP Canada, Hyundai Auto Canada, Ryan ULC, Whirlpool Canada and Visa Canada to found out the top 10.
Novartis Canada, which placed 35th, offers employees access to free telemedicine (nurses and physicians) online for prescription and medical advice as needed. The company also enables telecommuting, part-time, job-sharing, meeting-free zones, and offers free access to over 3,500 Coursera university-affiliated courses for employees, their families and friends.
"It is our associates who provide their feedback [for this competition] and they are telling us that our 'care in leadership' approach is appreciated," says Christian Macher, country president of Novartis Pharmaceuticals Canada. "Our leaders didn't underestimate the challenges that were faced in 2020 and focused on prioritizing the wellbeing of our associates to ensure, among other things, work-life balance."
Astellas took the 38th spot in the contest. The company is hosting a series of virtual all-employee development meetings and people leader meetings to continue to support their development. Astellas typically provides 14 paid days off for various statutory holidays, and gives additional surprise supplemental days off to further extend long weekends.
"We are exceptionally proud of our Astellas Canada team, and especially this year, for the continued resilience, passion and dedication they've shown toward serving and delivering value to our customers and their patients," says Frank Stramaglia, general manager of Astellas Pharma Canada. "We work tirelessly to cultivate a unique and positive culture, but the designation truly belongs to our employees who are the foundation of our success."
The full list of winners for the 50 Best Workplaces in Canada with more than 1,000 employees is available here.
Hyundai, Bruce Power, Dentons Canada, Novo Nordisk Canada, Saskatchewan Polytechnic, Capital Power, CISCO, DHL Express, Dentons, SAP Canada, Jazz Aviation, Canada Life and PEAK Financial Group are also among Canada's top employers for 2021, according to separate competitions.