'Our 7,900 co-workers are our best sustainability ambassadors'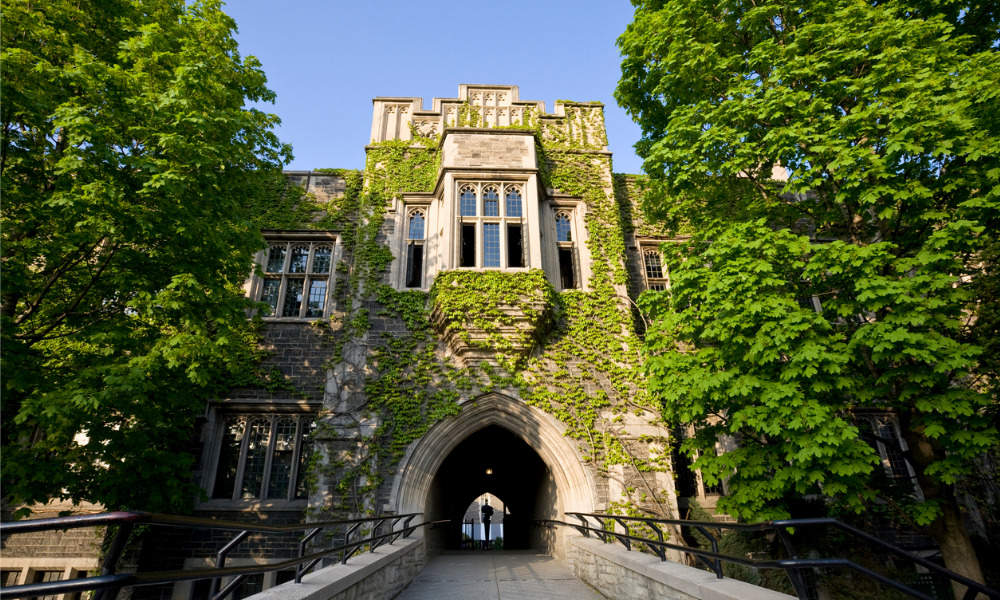 IKEA Canada, the University of Toronto (U of T) and the Durham College of Applied Arts and Technology are among Canada's Greenest Employers for 2021, according to MediaCorp.
The employers were evaluated on: the environmental initiatives and programs they have developed; the extent to which they have been successful in reducing the organization's own environmental footprint; the degree to which employees are involved in these programs and whether they contribute any unique skills; and the extent to which these initiatives have become linked to the employer's public identity, attracting new employees and clients to the organization.
The strength of this competition has always been in providing practical examples of what's possible," says Richard Yerema, managing editor of the Canada's Top 100 Employers project. "We can all play a role in building sustainable futures, both for ourselves and the generations to come. This year's winners demonstrate the importance of individual action as well as the greater impact of collective contributions."
Winners
Ikea Canada has numerous programs focused on sustainable sourcing, from the WWF's Better Cotton initiative to ensure sustainable cotton production, to sourcing certified food products (from coffee to salmon), to its own IKEA forestry standard that ensures that all wood used in its products is sourced from known origins, including FSC-certified wood. It also continues to invest in green energy with solar panels atop six locations, generating enough electricity to power about 200 homes.
"We want to make it easy for Canadians to live more sustainably by enabling and inspiring change in the daily lives of our customers and co-workers," says Melissa Barbosa, country sustainability manager at IKEA Canada. "Our 7,900 co-workers are our best sustainability ambassadors, leading the way as we work to meet our goals to become fully circular and climate positive over the next decade."
U of T is a leader in the study and application of new sustainable building design, from a new Green Roof Innovation Testing Laboratory that is researching the performance of green roofs, green walls, and solar photovoltaic technologies, to the ongoing construction of one of Canada's largest urban geoexchange systems in King's College Circle on the downtown campus. The university also has numerous programs to encourage alternative transportation throughout the city, from a tri-campus shuttle bus service, carpooling and car-sharing programs, preferred parking for low-emission vehicles, partnerships to encourage bicycle commuting, along with its own greening-the-fleet initiatives.
"I am excited about our current and future initiatives to make sustainable change, and our people are passionate about identifying, planning and executing them," says Ron Saporta, U of T's chief operating officer for property services and sustainability.
Durham College is home to the impressive W. Galen Weston Centre for Food that features an agricultural growing field, greenhouse, honeybee apiary, arboretum, pollinator garden and apple orchard ─ and recently expanded to include a new hydroponic farming facility and 1,500-square-foot greenhouse with aquaponics as well as a storage facility to house the harvest. Durham College manages its own in-house "Green Office" certification program to recognize offices across all areas of the campus that adopt sustainable practices in their day-to-day operations.
"Taking climate action through sustainable initiatives and capital projects is never easy – but as good corporate citizens, the positive impacts we've already made are worth the effort," says Don Lovisa, president of Durham College.
The full list of winners for Canada's Greenest Employers 2021 is available here.
Hilton, Hyundai, Bruce Power, Dentons Canada, Novo Nordisk Canada, Saskatchewan Polytechnic, Capital Power, CISCO, DHL Express, Dentons, SAP Canada, Jazz Aviation, Canada Life and PEAK Financial Group are also among Canada's top employers for 2021, according to separate competitions.