Resentment about off-site employees doesn't bode well for a cohesive culture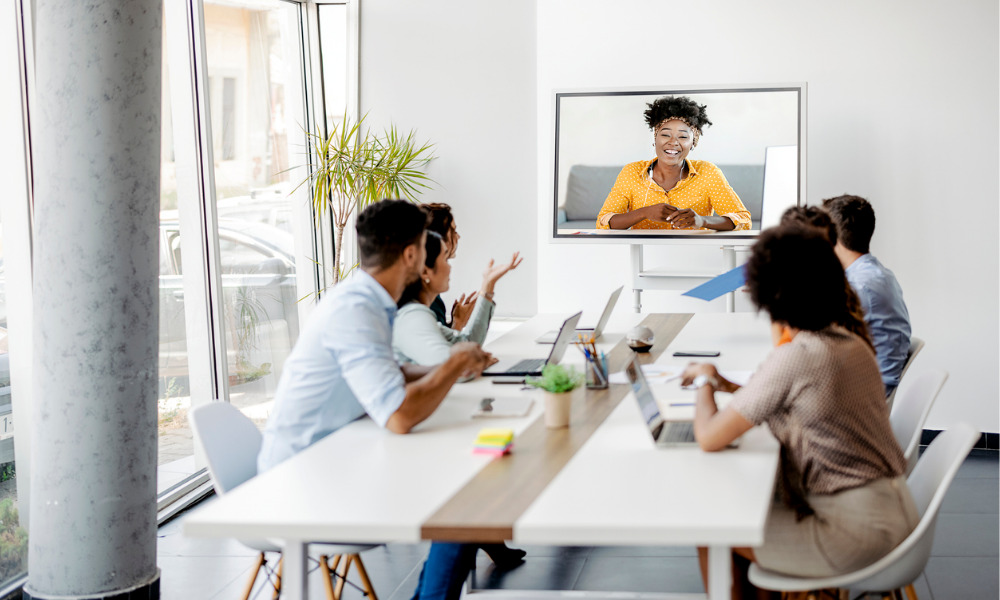 I'm not sure if "officism" will really become a buzzword or trending topic, but the concept definitely raises concerns.
Basically, it's suggesting that some workers have negative attitudes toward employees who continue to work remotely instead of returning to the office, according to Perceptyx, which conducted a survey on the issue.
The main concern? This could be a source of conflict between workers assigned to different work settings.
For one, more than half of the respondents view remote colleagues unfavourably. Nearly six in 10 workers (59 per cent) who have high levels of "officism" believe that employees are not as productive when working remotely, according to Perceptyx's survey of more than 1,000 working Americans.
And this feeling is far more common among managers who are directors or above, who are the ones designing hybrid work plans.
Gen Z respondents showed the highest levels of officism, with 73 per cent believing working remotely poses too many distractions. Nearly eight in 10 also believe that it is more effective to collaborate when everyone is physically together (77 per cent) and that it is easier to gauge productivity when employees and managers are in the same physical location (83 per cent).
Many of those with officism also believe that there is greater potential for career growth if people work in a physical office (68 per cent), and that on-site managers and employees have better relationships (76 per cent), according to Perceptyx.
Productivity concerns
One of the big challenges is we still don't have a handle on how productivity levels differ, depending on the work location. People may feel a certain way but we don't really have the data to back up those sentiments.
Several surveys over the pandemic have suggested people are equally or more productive at home, while others suggest it's a slippery slope.
The according to a report from the Economist Intelligence Unit, for example, found that 13.2 per cent of business executives had witnessed a significant increase in productivity and 25.8 per cent said there is a slight increase in productivity, while 29 per cent have seen a slight decrease and 3.6 per cent have seen a significant decrease.
Nearly three in 10 (28.5 per cent) have seen no change in the new setup, found the survey of more than 360 business executives.
But in looking more closely at what's contributing to the rises in productivity, reduced commuting times (66.9 per cent) come out on top, followed by flexible hours (52.8 per cent), strong company culture helping with teamwork and communication (50.7 per cent) and the use of digital collaboration tools (47.2 per cent).
When it comes to drops in productivity, these are influenced by collaboration becoming more difficult (70.6 per cent), mental health challenges (68.1 per cent), distractions at home (53.8 per cent) and lack of tools for information management (38.7 per cent).
One of the biggest issues when it comes to productivity is shifting away from the mentality that productivity equals time and effort, and moving towards productivity being equal to the outcomes that it's driving, according to Kathy Woods, national workforce transformation leader at Deloitte Canada in Toronto, who spoke with Canadian HR Reporter.
"And the outcomes should be measured on not only the outcomes we're driving for our clients, but the outcomes we're driving as a business, the outcomes we're driving in our communities, and the outcomes that we're driving for our people and their wellbeing."
Whether there are gains or losses, employers should definitely have the issue of "officism" on their radar. That means figuring out how to properly measure productivity, but also anticipating potential conflict or resentments among employees in different locations.
From the looks of it, remote work is here to stay as many employers consider a permanent policy for the option. So if employers are looking to maintain or create a cohesive, collaborative culture, they'll want to take make sure tensions don't boil over or even simmer, ruining the many benefits to be found both at home and the office.