Two women make it to top 10 of Glassdoor's annual list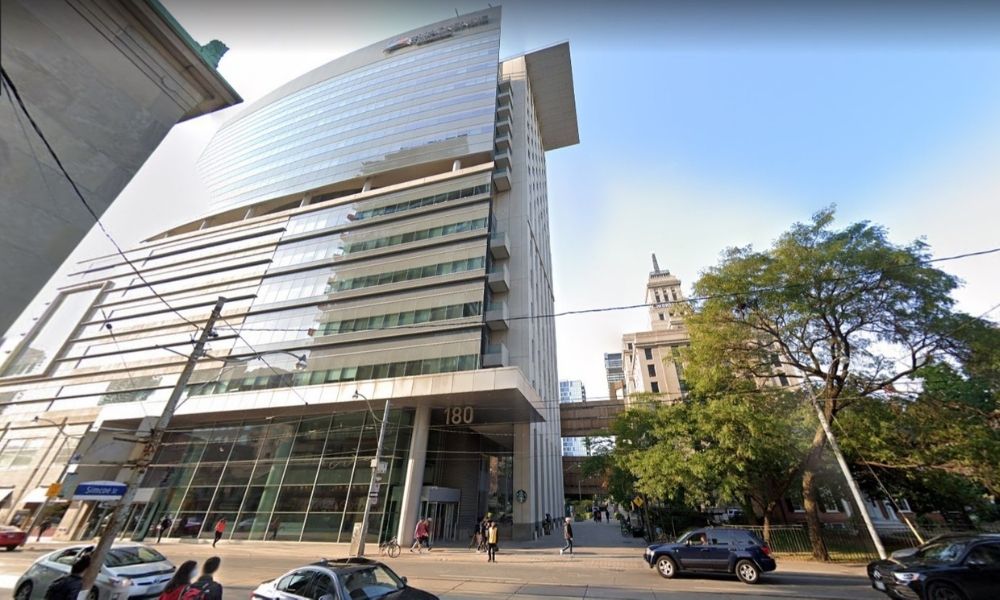 Executives from Mackenzie Investments, Laurentian Bank and Marshalls took the top three spots in the Top CEOs 2021 Employees' Choice from Glassdoor.
The awards are based on the input of employees who provide anonymous feedback by completing a company review about their CEO's leadership, along with insights into their job, work environment and employer over the past year.
"Over the past year, company leaders around the world faced unprecedented challenges to support employees during the COVID-19 crisis. Now, the employees have spoken and it's clear that these CEOs excelled and found new ways to support their people when the world of work flipped upside down," said Christian Sutherland-Wong, Glassdoor CEO. "Through a challenging year, it's inspiring to see Top CEOs who, according to their employees, adapted to change, redefined visions and led with transparency while putting the health and safety of employees first."
With an approval rating of 99 per cent, Barry McInerney of Mackenzie Investments won the first spot. Workers on Glassdoor say, "The company provides a good work environment".
Others also say that the company provides "awesome work-life balance" and has "great people," a "strategic HR team who understand the business" and a "great culture."
Rania Llewellyn of Laurentian Bank landed in the second spot with a 99 per cent approval rating. Employees say that the company has a "great team to work with" and "leaders who are forward thinking and are receptive to feedback". They also provide a "friendly environment" and "great work-life balance."
With 98 per cent approval, Ernie Herrman of Marshalls ranked third with people saying the company offers "flexible hours", a "great work environment" and "great managers."
Ronald Cohn of Sickkids, Jeffrey Jones III of H&R Block, Gary Smith of Ciena, Denis Richard of iA Groupe financier, Jean-Pascal Tricoire of Schneider Electric, Mary Barra of General Motors and Tim Cook of Apple completed the top 10.
IKEA, Hilton, Hyundai, Bruce Power, Dentons Canada, Novo Nordisk Canada, Saskatchewan Polytechnic, Capital Power, CISCO, DHL Express, Dentons, SAP Canada, Jazz Aviation, Canada Life and PEAK Financial Group are also among Canada's top employers for 2021, according to separate competitions.
The remainder of the top 25 CEOs for 2021 are:
11. Louis Vachon of National Bank of Canada
12. Eric Ellenbogen of WildBrain
13. Kenny Nicholls of Western Financial Group
14. Michael Dell of Dell Technologies
15. Mike Wessinger of PointClickCare
16. John Riccitiello of Unity Technologies
17. Lisa Su of AMD
18. James Gorman of Morgan Stanley
19. Satya Nadella of Microsoft
20. Allan Russell
21. Robert Wesseling of The Co-operators
22. Marc-Étienne Julien of Randstad
23. Andy Smith of Sunnybrook Health Sciences Centre
24. Charles Brindamour of Intact
25. Guy Cormier of Desjardins